Carol A. Fawcett, 2015 Honoree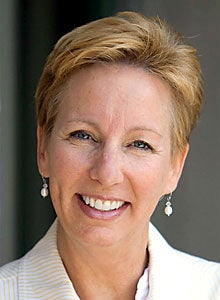 Title

Executive director, CIO, Dell Software

Employer

Dell

Location

Aliso Viejo, Calif.

New IT titles:

One of our newest titles is to me one of the most important: Business partner manager. This role serves as a strategic adviser, the primary point of accountability and the single point of contact for all IT efforts and service delivery for the business units. The BPM plays an active role in maximizing the business value of IT and helps establish the long-term business plan and the business-IT strategic plan. This individual is the voice of IT to the business and a partner who helps shape their business environment.

How have you incorporated social media into your work?

Social media is important for us all, because there's so much to learn as our business and technology worlds change so quickly. Why not learn from the work others have done or at least use it as a starting point? For me, I spend time surfing sites to learn how others have achieved success for their companies, faced challenges and -- in both scenarios -- changed directions to win and help the business increase its value.

How do you evaluate emerging technologies?

We have an emerging technology team whose main focus is to look at new technologies, ferret them out and assess whether there would be a future or current business need for such a technology. From there, they pilot the technology and then, with the rest of IT, make a decision on final direction, rollout plans and deployment. The key is to have this group tied with the larger team who in the end will be supporting the new technologies and processes. Partnering gives everyone chance to take part in one of the more exciting aspects of IT -- discovery!
View All 2015 »