Mahmoud El-Assir, 2015 Honoree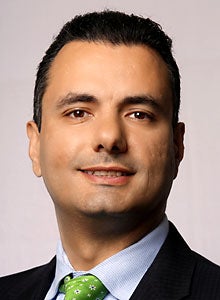 Title

Senior vice president and CIO, Verizon Consumer and Mass Business IT

Employer

Verizon

Location

Basking Ridge, N.J.

Skills you'll hire for in 2015:

Much of our hiring focus is on data scientists and mobile developers. We will have a mix of recruiting new talent from top colleges, hiring experienced resources from outside Verizon and training current employees in new skills.

Most innovative idea from your staff:

One of the most innovative tools we developed this year is our Mobile Coach product, which is an application on a tablet that allows call center supervisors to have team dashboards available with up-to-the-minute data and KPIs. It performs real-time speech analytics to give supervisors live insight into current customer calls.

How are you building an IT department that's ready for new challenges?

We make sure our employees are customer-focused, and we hold our teams equally accountable for business results. To move into bigger jobs, you need to demonstrate both business leadership and technical leadership skills. We have implemented career tracks that identify the roles and responsibilities employees can take on -- and the qualifications needed for each -- as they move up the ranks. We also require all team members to take relevant training and classes, providing suggested programs so our teams keep up with the latest trends and technologies. We also infuse our base with new talent from top colleges to bring a mix of skill sets and perspectives into the company.
View All 2015 »