Jake Dominguez, 2015 Honoree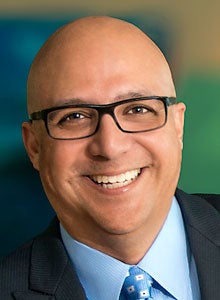 Title

CIO

Employer

AMD

Location

Austin, Texas

New IT titles:

Chief security officer and chief technology officer were added to the organization in 2014. These roles were deemed critical to continue the transformation of IT and address key issues.

Skills you'll hire for in 2015:

One area of focus is global information security. This has been a discipline that historically hasn't received the attention required to prepare for many of the security issues that organizations face today.

How do you find time to innovate?

You constantly have to push yourself to find the time to think of innovation. You push your organization to think about the future and not just the challenges of the day. Developing a three-year road map for the organization and its functions provides a method for thinking about innovation.

How does your IT group embed workers in the business?

We have created IT business partner teams aligned to our business units. This ensures that we have tight alignment and continue raising the level of business impact our teams can have.
View All 2015 »