Linda Dillman, 2015 Honoree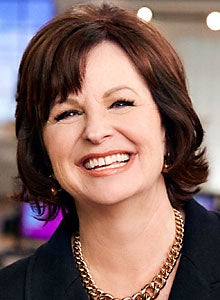 Title

CIO

Employer

QVC

Location

West Chester, Pa.

Career highlight:

From April 2006 through July 2009, I served as executive vice president of benefits and risk management at Wal-Mart. In this role, I led the charge in employee healthcare reform, advocating for and implementing a broader range of low-cost insurance options and a greater use of electronic medical records.

Coolest project:

My team rolled out responsive design for QVC's website, creating a single base code that can anticipate a customer's screen size. Now when a customer accesses our website, the coding determines how much space it has to display headlines, images and content, creating an optimized layout for that platform instantaneously.

Fast ROI project:

We drove the pilot, launch and advancement of QVC.com's live chat customer service feature. Since launch, the chat team has engaged in more than 300,000 chats with digital customers, resulting in an increasingly high level of customer satisfaction. Customers routinely rate their experience a 4 out of 5 stars or higher.
View All 2015 »