Claudio DiGirolamo, 2015 Honoree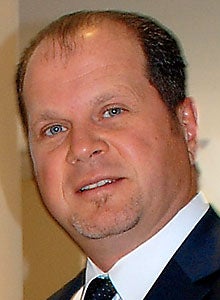 Title

Vice president, Healthcare

Employer

CompuCom Canada

Location

Mississauga, Ontario

New IT titles:

Chief marketing officer is by far the most visible and effective role to date.

Coolest project:

The Healthcare Community Cloud, where healthcare institutions co-exist in a "dedicated" space within a trusted cloud -- saving money and gaining efficiencies while doing so.

Most innovative idea from your staff:

One of our valued team members brought forward an idea of raising the visibility of our proactive end-user services team with random walk-throughs in high-call areas to lend support and extend a personality to the anonymous help desk call.

Biggest tech flop and success of 2014:

Bring your own device. People don't like to pay out of pocket to offset an employer's mis-administered budget. Choose your own device is the new thing for 2015.

How do you evaluate emerging technologies?

We solicit the opinions of highly regarded client advocates who can help us forge the business model for inclusion in our portfolio.
View All 2015 »