Dale Denham, 2015 Honoree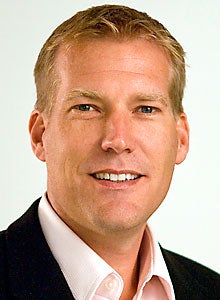 Title

CIO

Employer

Geiger

Location

Lewiston, Maine

Skills you'll hire for in 2015:

PHP and auditing/security.

A recent great deal from a vendor:

Our email security service offered a compelling renewal deal. But we didn't like their direction, so we approached other top vendors. Two met our needs as well as or better than the original vendor. So we revealed what we had been paying and allowed them to match it. One did, and we switched. No haggling, no games.

Fast ROI project:

In just one month, all our prices were updated for the year using our PIM solution, along with a new tier of pricing for e-commerce. Previously, it would have taken until the end of the year. Staffers were freed up and, seemingly in a blink, the way was cleared for e-commerce growth.

What title do you aspire to?

CEO of a technology company at some point. But for the near future, I love the role I'm in and the company I work for.
View All 2015 »