Daniela Crivianu-Gaita, 2015 Honoree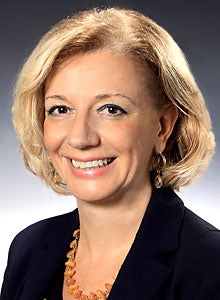 Title

CIO

Employer

Gamma-Dynacare Medical Laboratories

Location

Brampton, Ontario

Coolest project:

We have developed a mobile app that patients and their families can use to easily check the current wait time at any of our patient services centers and then place themselves in a queue with a simple click of a button.

How are you building an IT department that's ready for new challenges?

We have monthly staff meetings where either internal business leaders or external experts present on trends related to their line of expertise. The goal of the presentations is raising awareness about key healthcare and technology trends that the department should be aware of in order to be ready for new challenges.

Which emerging technologies have captured your interest?

3D printing. It's already used in healthcare for certain applications, but there will be many additional opportunities to use the technology in the near future. Also, wearable technologies have huge potential to transform healthcare.
View All 2015 »