Andy Cooper, 2015 Honoree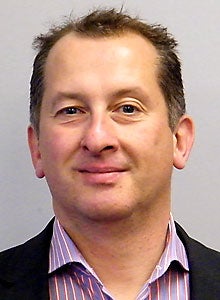 Title

Senior vice president

Employer

Equifax

Location

Atlanta

New IT titles:

We added cloud engineers and scrum masters to the infrastructure team, in line with our move to the cloud and our need to develop infrastructure as software. We embedded infrastructure solution managers into business unit teams to improve alignment and get ahead of the need for new technology capabilities.

How do you evaluate emerging technologies?

We have built an infrastructure lab to evaluate emerging technologies that can provide new capabilities for our business units. Central to this initiative is the implementation of a governance model to ensure we have structure and cross-functional engagement, while at the same time managing the life cycle of our technology standards.

What title do you aspire to?

Chief enabling officer. A successful leader of infrastructure teams creates an environment where people are free to think and innovate, and our success means the business is equipped with agility and new capabilities. We will drive the DevOps operating model to create a culture of trust and collaboration.
View All 2015 »