Keith Collins, 2015 Honoree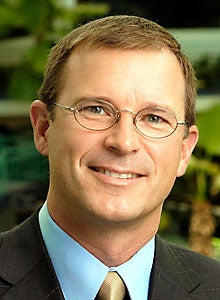 Title

Executive vice president, CIO

Employer

SAS

Location

Cary, N.C.

A job responsibility you'd like to eliminate:

IT contracts and negotiations are a huge time sink that distract from valuable time working strategically on improving the business. Contracts are a necessary evil and need to be handled well and with a deep understanding of the technology and the business. I would prefer to designate that role to the COO of IT if I could wave my magic wand.

Coolest project:

I'm a true believer in the emerging and accelerating pace of technological change. And change doesn't always involve new technologies; sometimes it's a fundamentally new way to use old technologies. Examples are virtualization and cloud-based computing. The cool factor is that we hire smart people who can learn fast to keep us on the leading edge. Today our coolest project is the merger of content and commerce.

Fast ROI project:

Investing in better monitoring of our virtual systems so we can manage performance while increasing our ability to​ overcommit resources. With a combination of effective negotiation and a good implementation plan, we cleared the investment hurdle in the first month.
View All 2015 »