Luca Bonmassar, 2015 Honoree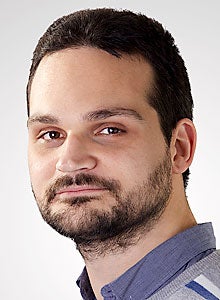 Title

Chief product and technology officer

Employer

Gild Inc.

Location

San Francisco

How have you incorporated social media into your work?

Our team lives all over the world, and we use social collaboration tools to keep everyone up to speed. These tools include Pivotal, Google Hangouts, Skype and Yammer.

An example of your leadership style:

I recently developed an outline of a new product offering based on studying customer needs and behaviors. I presented the idea to the leadership team, including the CEO, which resulted in my team moving forward with development of this product.

A job responsibility you'd like to eliminate:

Infrastructure management. This should be an automated task, and we are working toward that goal.

The most important task you've delegated this year:

I divided the entire team into two subteams -- engineering and science - and have assigned two leaders to manage each team.

A recent great deal from a vendor:

We had a strong need for a niche application of elastic search technology and found a small group that could help. To make it affordable, we agreed to do a testimonial for them in exchange for a 20% discount.
View All 2015 »