Ron Bewtra, 2015 Honoree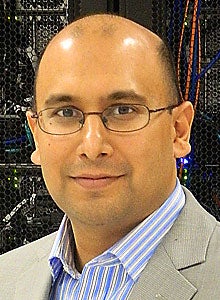 Title

CTO

Employer

National Oceanic and Atmospheric Administration

Location

Princeton, N.J.

How have you incorporated social media into your work?

Enabling code repositories and scientific collaboration tools.

Skills you'll hire for in 2015:

A large proportion of the workforce is retirement-eligible. New hires will capture incumbent knowledge and provide succession capabilities.

Coolest project:

Releasing NOAA's big data. This requires finding the right business arrangement that navigates through government regulations, enables innovation and insight, and is capable of supporting the needs of the entire community of interest.

What's your boldest prediction for IT in the next five years?

Ubiquitous IT access will remain the goal, but it will compete with advanced security techniques that will create latency and chokepoints. This is the primary driver for integrating security into the network fabric and enhancing security analytics.

Which emerging technologies have captured your interest?

Software-defined networking, gamification, analytics for big data and high-performance computing.
View All 2015 »