Jonathan Berglund, 2015 Honoree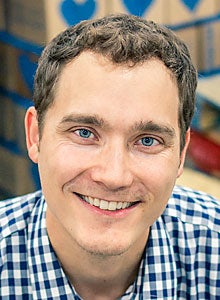 Title

Founder and CTO

Employer

GiftFold (formerly director of IT at Children's Hunger Fund)

Location

Los Angeles

The most important task you've delegated this year:

Network administration to an in-sourced contractor.

A recent great deal from a vendor:

Shortly after migrating our on-premises Exchange and SharePoint servers to Office 365, Microsoft made our E1 plan free to nonprofits.

Fast ROI project:

The volunteer management system, a custom application on Salesforce.com, has already expanded our marketing email list by more than 2,000 emails (all organic). Valued at over $7 per email, the system paid for itself within the first seven years.

Most innovative idea from your staff:

GPS location of our food boxes being distributed around the world.

What's your boldest prediction for IT in the next five years?

Nonprofits will move from the rear to the front of technology, developing a host of systems that build communities, not only bottom lines.
View All 2015 »