Caroline Y. Basyn, 2015 Honoree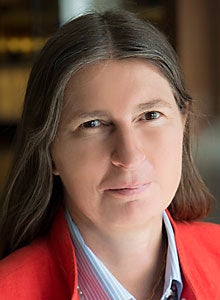 Title

Senior vice president

Employer

Mondelez International (formerly CIO at Bacardi Ltd.)

Location

Deerfield, Ill.

An example of your leadership style:

As a leader, I always begin with the end state in mind. Once the end state is defined, I then bring a clear, compelling and crisp vision and strategy to my team. We rally around this vision and strategy as "one team," working together to deliver great quality and value to the business. It is important that we, as leaders, continually repeat and reinforce these messages to help employees fully embrace them. The accountability is then divided amongst the team so we may collectively achieve results faster.

Fast ROI project:

How do we sell more profitable products at the best value for the business? This question is always top of mind for me as a business leader. During my time with Bacardi, we undertook a project to centralize and improve indirect expenses. At the heart of the project, we looked at opportunities to leverage our scale, improve supplier contracts and implement new purchasing policies and procedures. Through BI analytics and powerful technology, Bacardi is able to more deeply understand its indirect expenses.
View All 2015 »