James Barrese, 2015 Honoree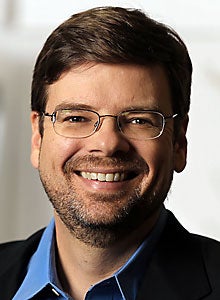 Title

CTO

Employer

PayPal

Location

San Jose

New IT titles:

We've added a head of open source. Danese Cooper has that title, and she has been a tremendous asset. She was one of the first open-source evangelists at Sun Microsystems and the first CTO at Wikimedia. She is helping us redefine how we leverage open-source technologies both internally and externally.

How have you incorporated social media into your work?

It's a core part of how I communicate with my network and industry as well as how we share internally.

Career highlight:

I served two years in the U.S. Army Signal Corps (1986-1988) as a high-frequency communications specialist.

What's your boldest prediction for IT in the next five years?

I predict the physical wallet will be unnecessary within five years. More people are using their mobile devices to facilitate more and more of their purchases. In fact, in 2013, PayPal processed $27 billion in mobile payments, up 99% over 2012.
View All 2015 »