Atish Banerjea, 2015 Honoree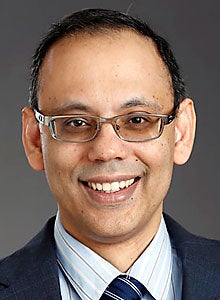 Title

Executive vice president and CIO

Employer

NBCUniversal

Location

New York

New IT titles:

We added CTO and CIO titles for technology leaders who directly support specific business units. Other titles added include CISO, senior vice president of strategy and architecture, and enterprise architect.

Skills you'll hire for in 2015:

We will hire for software engineering, technical product management, information security and data science/big data. We have been training to ensure employees have technical skills and behavioral competencies to be successful in client-facing roles.

Fast ROI project:

Our employees asked for better help desk support. In response, we moved the service desk from offshore to Louisville, Ky. Employee satisfaction levels immediately improved from less than 1, on a scale of 1 to 5, to an average 4.7 based on feedback collected at the end of each service call.

How do you evaluate emerging technologies?

Our internal incubator, Media Labs -- based in our new, state-of-the-art NBCUniversal Technology Center -- is dedicated to evaluating and executing emerging technologies across our company.
View All 2015 »