David M. Atrostic, 2015 Honoree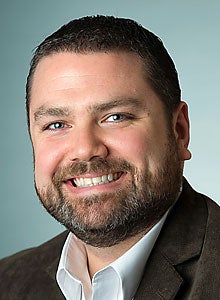 Title

Vice president of IT

Employer

TASER International

Location

Scottsdale, Ariz.

An example of your leadership style:

Upon joining TASER, I invested a significant amount of time individually with each member of my team to better understand the team's morale and communication challenges. Listening carefully to each person's concerns allowed me to quickly gain a high level of trust.

Fast ROI project:

The replacement of our traditional voice-over-IP phone system and call center. The project yielded an ROI in less than 10 months by using a unified communications system comprised of virtualized voice components, Session Initiation Protocol technology and a cloud-based solution for inbound and outbound call centers.

What's your boldest prediction for IT in the next five years?

In five years, IT as we know it will no longer exist. Instead of providing systems from a catalog of technical services and equipment, the combination of cloud and IT consumerization will drive us to focus our efforts almost exclusively on integration to drive business value while still keeping an eye on security, privacy and regulatory compliance.
View All 2015 »