Jonathan N. Aliber, 2015 Honoree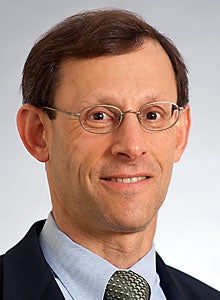 Title

Vice president of Global Business Services -- IT

Employer

Raytheon

Location

Waltham, Mass.

New IT titles:

Our newly created Business Intelligence Center of Excellence is an important focus area. This team was designed to rapidly increase our ability to deliver useful information in support of Raytheon's business objectives. This group is the go-to team for analytics strategy, helping us make thoughtful, well-informed decisions. Another example, our Services Transformation team, focuses on the importance of rapid transformational change and ensuring our strategies continue to deliver value to our customers.

The most important task you've delegated this year:

Strategic planning has to be one of the most important areas of delegation for me, because keeping a continual focus on the big picture is critical for moving our organization forward. I asked a direct report to champion this activity and host a quarterly senior leadership planning meeting to discuss progress, ensure alignment and share ideas on adjusting our go-forward plan. It helped me stay close enough to ensure things were on track and yet allow the individual to succeed.
View All 2015 »