David L. Aires, 2015 Honoree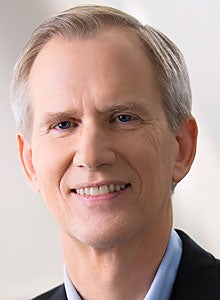 Title

Vice president, IT Operations, Intel IT

Employer

Intel

Location

Santa Clara, Calif.

How have you incorporated social media into your work?

I am active on Twitter and currently have close to 300 followers. We also utilize an internal social media tool for collaboration.

Most innovative idea from your staff:

Our client services group deployed vending machines to distribute PC peripherals to employees worldwide. The solution makes parts available 24/7 and reduced inventory carrying costs and personnel costs.

Which emerging technologies have captured your interest?

The biggest new trend is the combination of the Internet of Things, cloud computing and big data. These technologies will combine to open up new understandings of people and machines and allow much higher levels of service through personalized information, much better management of collective behavior in situations like traffic control, and a better ability to understand customers and deliver products and services that are in demand.
View All 2015 »