Edgar Aguilar, 2015 Honoree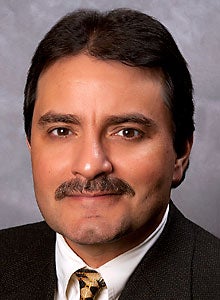 Title

CTO, Operations

Employer

MasterCard

Location

O'Fallon, Mo.

Skills you'll hire for in 2015:

I will be hiring data center technologists, big data engineers and those with cloud computing expertise. Also, I'm looking for Java programmers, as well as Web system administrators. Finally, I'm looking for people with unified communications and collaboration system experience.

How do you find time to innovate?

I'm fortunate that MasterCard places such a high priority on innovation. From Ajay Banga, our CEO, to the newest employee, everyone inside the company is empowered to innovate.

How does your IT group embed workers in the business?

At our core, MasterCard is a technology company that connects, through secure transactions, merchants, consumers, governments and financial institutions around the world. Our IT organization works with teams throughout the company to enable our business plans and support the products and services we provide.
View All 2015 »