Orlando A. Agrippa, 2015 Honoree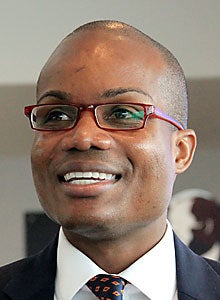 Title

CEO

Employer

Draper & Dash (formerly deputy CIO, director of informatics, Barts Health NHS Trust)

Location

London

How have you incorporated social media into your work?

Twitter has allowed me to connect with other healthcare individuals and read their thoughts and comments on various trends.

What's your boldest prediction for IT in the next five years?

We will no longer need organ donation -- we will be able to grow and print hearts, kidneys and other organs. Further, in five years we will be able to use IT to solve the challenges around conditions such as dementia.

Biggest tech flop and success of 2014:

Bitcoin is the biggest flop. Uber is the biggest success.

How do you find time to innovate?

Every morning, I run anywhere from 5K to 10K. I take this time to innovate and clear my mind. If I stop running, the innovation stops.
View All 2015 »