Craig S. Wishart, 2014 Honoree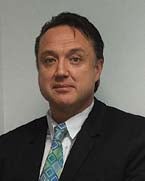 Title

CIO and executive general manager, customer care

Employer

Service Stream Ltd.

Location

Melbourne

Skills you'll hire for this year:

I will be looking for individuals with business process re-engineering capabilities. I am also seeking people who can harness the power of social media within our industry context, field mobility services, and can provide thought leadership with our operational management framework.

Coolest current project:

Over the next 12 months, my team will continue to build out capabilities on a target platform, including employee/contractor self-management functionality. In addition, telecommunications construction management capabilities will be built out further, allowing for more than 1,500 field technicians to manage their work, materials and personal accreditations, qualifications and work preferences within a single portal.

Quick ROI project:

My team deployed a platform for field telecommunications that is accessible through field technicians' mobile devices, enabling 300-plus technicians to handle upwards of 8,000 tickets per month. The platform was delivered within nine weeks, however we were able to achieve ROI within six weeks. In addition, all work is monitored live (from the start to the end of a job), strengthening our opportunity to deliver a targeted customer experience and effectively manage our client commitments.
View All 2014 »