Tom L. West, 2014 Honoree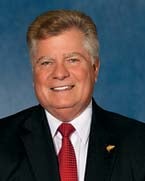 Title

Vice president and CIO

Employer

Nova Southeastern University

Location

Davie, Fla.

Quick ROI project:

We moved our learning management platform to the cloud. This has resulted in a 75% reduction in the number of tickets filed by faculty members.

A recent innovative staff idea:

Making the entire teaching/learning platform accessible via native apps on mobile devices.

Boldest IT prediction:

1 gigabit wireless will become a standard.

How are you building an IT department for the future?

Training is key, as is bringing in experience from the outside. I'm uncompromising when it comes to quality and have trained a significant number of my team members in Six Sigma methodology and have certified more than 14 black belts.

How have you surprised your CEO in recent months?

Rebuilding the corporate website in less than four months.
View All 2014 »