Karen Sullivan, 2014 Honoree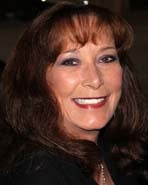 Title

CIO and chief security officer

Employer

Publix Employees Federal Credit Union

Location

Lakeland, Fla.

How are you turning your IT department into a services organization?

I created an advisory committee of various knowledge workers throughout the organization to participate in the selection of new products and services I have suggested. I also transferred two persons from the business side to assist the IT department in understanding the business challenges faced by the staff. This allowed our department to be involved in all facets of the business and allows us to provide the business with the services needed to perform their jobs more effectively.

Coolest current project:

Writing a new HR application that not only streamlines the entire HR function but also ties into several other business and IT applications.

Quick ROI project:

We became a beta tester for our core processor for a new multihost failover solution and saved $100,000. This took less than one month.
View All 2014 »