Cynthia A. Stoddard, 2014 Honoree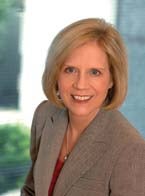 Title

Senior vice president and CIO

Employer

NetApp

Location

Sunnyvale, Calif.

How many times have you had to reinvent yourself in your career?

My IT career began in insurance, moved to transportation/logistics, to retail and now high tech -- spanning thousands of technology trends and industry forces.

How have you incorporated social media into your own work?

I actively leverage social media channels to engage audiences and show thought leadership. Channels include a weekly blog, features in NetApp's corporate Forbes Blog, engagements on LinkedIn and Twitter. #NetAppCIO #changeagent #notfixedinmyways.

A task you've delegated this year:

Portfolio management was delegated to my direct report, who heads up my Office of the CIO function. This is a very critical function, akin to our 'IT heartbeat,' so I needed to delegate to someone who has a shared vision for future success.

How are you turning your IT department into a services organization?

We're moving from a 'plan, build, run' to a 'service delivery' operating model, investing in people, tools and maturing processes to align with business partners. To ensure our services are cost-effective, reliable yet adaptive, responsive and consistent. Significant multiyear program investments include creating a dedicated team and service-management coaches.
View All 2014 »