James R. Stalder, 2014 Honoree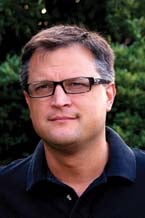 Title

Vice president and CTO

Employer

Cook Children's Health Care System

Location

Fort Worth, Texas

How are you turning your IT department into a services organization?

We implemented Salesforce.com's ServiceCloud within IT and are treating our internal departments and employees as we would external customers. We strive to interact with each employee as a valued customer and want to earn their repeat business.

A career highlight:

I jumped from being vice president of strategic planning at two successful Internet startups to the CIO role at a $600 million hospital -- without having set foot inside a hospital (except when my children were born).

A recent innovative staff idea:

Account provisioning automation. We have thousands of new accounts each year that must be provisioned into scores of disparate applications with no common user directory. Automating those processes is starting to reap rewards by ensuring new hires and students have timely access into the systems they need.
View All 2014 »