Christine Shimizu, 2014 Honoree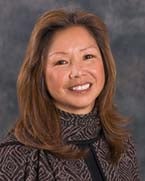 Title

Vice president and CIO, intelligence, information and services

Employer

Raytheon

Location

Dulles, Va.

A recent example of your leadership style:

Raytheon recently reorganized from six to four businesses. Now, my business had two different cultures, customer sets, operating styles and history. My job is to listen, not assume anything and, after a discovery period, guide against adopting either previous culture and collectively define our new business culture.

How are you turning your IT department into a services organization?

We are heavily outsourced, so this isn't a far leap. We moved our IT service providers into our newly formed global business services organization. Other groups joining GBS include finance, supply chain, human resources and advanced media.

A career highlight:

About midway through my college career, the computer industry started to take off and I made the change from finance to IT. That decision changed the course of my life, and today I manage a $6 billion business as its vice president and CIO.
View All 2014 »