Gerard Purcell, 2014 Honoree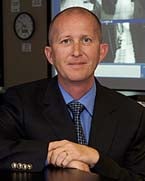 Title

Senior vice president of IT

Employer

Avnet

Location

Phoenix

How many times have you had to reinvent yourself in your career?

I've developed expertise in three areas. At Gateway Computers, I was director of operations responsible for all EMEA PC manufacturing. I have also led operational excellence functions and lean methodologies at many organizations. At Avnet, I developed additional business process knowledge and IT skills to support a services business.

Coolest current project:

We are introducing SAP HANA into our business intelligence landscape to provide predictive analytics capabilities and trend data.

How do you evaluate emerging technologies?

We identify emerging technologies as part of our strategic plan. We then select one or two that are relevant to Avnet. A leader is appointed to own the evaluation process. This process includes market research, vendor reviews and a proof of concept.
View All 2014 »