Berni D. Mobley, 2014 Honoree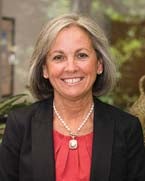 Title

Vice president of IT

Employer

SAS

Location

Cary, N.C.

Skills you'll hire for this year:

The ability to communicate, regardless of one's technical or management role, is absolutely critical for IT to be a trusted, strategic partner to the business.

Key relationship:

My relationship with the vice president of marketing is very strong. Traditional approaches to mapping IT resources to marketing priorities weren't satisfying marketing or IT. We've worked to engage IT earlier in marketing planning to address technical concerns to better forecast alignment of IT resources with marketing deadlines.

To what extent do you embed IT workers in business units?

My awareness of business initiatives and technical impediments to progress enables my team to collaborate with the business on new solutions, providing technology expertise, systems integration and project management. Finding opportunities to use SAS solutions internally lets users and IT give feedback to R&D on software releases.
View All 2014 »