Catherine A. Maras, 2014 Honoree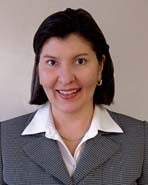 Title

CIO

Employer

Bexar County Government

Location

San Antonio, Texas

A career highlight:

I have worked in Fortune 100 companies and local government. I believe that I have a good perspective on how to deliver relevant software to customers. As customers have said, I help to solve their business problems. I enjoy working with my customers, and they know that I will be available to help them meet their business mission.

Coolest current project:

BiblioTech (a digital library), because it's viewed as disruptive technology for the library industry.

Quick ROI project:

Bexar County's electronic citations project replaced paper ticketing of drivers stopped for traffic violations. Thanks to a reduction in the number of manual data entry errors and added revenue as a result of an increase in the number of citations being served, the system paid for itself in less than six months.

A recent innovative staff idea:

My staff has incorporated the use of augmented reality into BiblioTech, and the response from our customers has been wonderful.
View All 2014 »