Michael Macrie, 2014 Honoree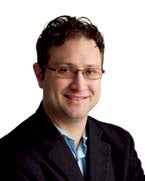 Title

Vice president and CIO

Employer

Land O'Lakes

Location

Shoreview, Minn.

New titles in your IT organization:

Executive application architect, data-to-insights architect and director of IT for mergers and acquisitions.

How many times have you had to reinvent yourself in your career?

Three times: From a technologist to a project leader, then to a big-picture thinker, and then to a relationship-builder.

A career highlight:

Starting a trading company from scratch in Ireland.

Boldest IT prediction:

Cloud computing and software as a service will radically change the role of the IT function inside large companies.

How do you evaluate emerging technologies?

Try before you buy.

To what extent do you embed IT workers in business units?

We ensure that we keep a small, but very senior-level, staff embedded on the leadership teams of our businesses.
View All 2014 »