Stuart Kippelman, 2014 Honoree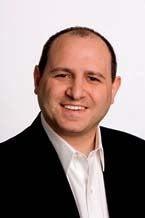 Title

Vice president and CIO

Employer

Covanta Energy

Location

Morristown, N.J.

Boldest IT prediction:

Over the next five years, the tablet and smartphone will replace the corporate PC for mainstream use. They will have enough power and applications, while offering two-day battery life. When in an office setting, the device will wirelessly power a larger monitor, mouse and full-size keyboard.

How do you evaluate emerging technologies?

We allow everyone in IT to evaluate technologies they feel will bring business value. This provides many perspectives across all business functions, since IT has a unique view of the entire business. Anyone can bring ideas forward, and we say yes to moving forward more than we say no.

How are you building an IT department for the future?

With every project and every change, we are focusing on how to make technology simpler and how to improve our users' experiences when interacting with it.
View All 2014 »