Fernando Gonzalez, 2014 Honoree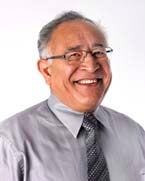 Title

CIO

Employer

Byer California

Location

San Francisco

Quick ROI project:

We changed out our Multiprotocol Label Switching carriers without any downtime, saving the company $400,000 over a three-year period.

A recent innovative staff idea:

Using SharePoint to collaborate on drawings and pictures with manufacturing contractors in Asia.

How have you surprised your CEO in recent months?

We developed an application that uses a smartphone and Bluetooth bar-code scanner and had our salespeople try it and let the CEO know about the success. And when he asked what it cost, we told him it was only the cost of the scanner because we developed the application in-house as a side project during off-hours.

To what extent do you embed IT workers in business units?

The company is already organized that way; we are in the working area that the business units are in.
View All 2014 »