Sven W. Gerjets, 2014 Honoree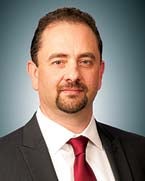 Title

Senior vice president of IT

Employer

DirecTV

Location

El Segundo, Calif.

How many times have you had to reinvent yourself in your career?

A number of times. I went from engineering to IT. Then I realized I wanted to be a CIO, so I led as many teams across IT functions as I could. I continue to spend time in business units to broaden my thinking.

A career highlight:

In 2003, I spent two years building an Internet startup from the ground up. The experience was great, but unfortunately it didn't pan out. This experience has given me a stronger connection to my business partners and a greater appreciation for the critical nature of the functionality we are delivering.

Coolest current project:

The redesign of DirecTV.com. We are creating a responsive Web design, integrating an open technology stack as well as a set of public APIs and a developer community.
View All 2014 »