Philip A. Garland, 2014 Honoree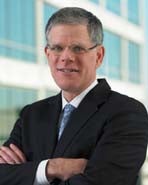 Title

U.S. CIO

Employer

PwC

Location

McLean, Va.

Skills you'll hire for this year:

Cloud technology expertise, vendor management, solutions and infrastructure architects, project managers, business analysts, Microsoft SharePoint experts, information security, client relationship managers and operations service management.

A recent great deal from a vendor:

We saved money on new, more robust mobility software by leveraging our global purchasing power and using a centralized procurement group. We have also followed this model in recent storage acquisitions.

How are you building an IT department for the future?

We're focused on global alignment to support PwC's long-term growth and competitive standing. The U.K. and U.S. IT teams merged to create one group, and we're expanding to include all North and South American IT teams.
View All 2014 »