Scott F. Franzel, 2014 Honoree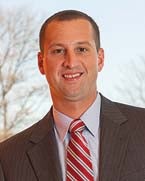 Title

Vice president of information technologies

Employer

OFS Brands

Location

Huntingburg, Ind.

Skills you'll hire for this year:

We will be looking to expand our developer pool of resources focusing on analytics, mobile and open-source skill sets. Internal training, external training and new hires are part of this strategy. In addition, we will leverage internship opportunities to start building skill sets of the future.

A task you've delegated this year:

We restructured our help desk, placing more of a priority on one-call resolution and task completion. This was delegated to our systems support manager. Structural changes and the use of mobile technology made this a success, evident in our monthly metric review.

Coolest current project:

We are working on a mobile customer relationship management app that will be made available to our sales team. Visibility into sales activity will benefit various departments. The goal is to quickly capture and share key sales information.
View All 2014 »