Rickey Burks, 2014 Honoree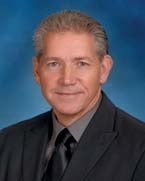 Title

Senior vice president, chief technology and innovation officer

Employer

USAA

Location

San Antonio

Boldest IT prediction:

Advanced analytics, big data and artificial intelligence will drive successful enterprises to move from traditional 'resource management' to a more holistic 'force that accomplishes work' including both people and technology.

How do you evaluate emerging technologies?

It starts with a need to improve member or employee experience, operational efficiency or security. USAA's lines of business, IT and support resources align to implement and pilot new capabilities in one of our eight in-house labs, where prototypes are evaluated based on a variety of scenarios.

How have you surprised your CEO in recent months?

Unannounced, I drove a mobile robot into a meeting between our CEO and chief administrative officer, to introduce this emerging technology and encourage deeper conversation around innovation at USAA. The surprise visit led to a discussion about collaboration tools and capabilities for USAA's workforce, including development of a social lab.
View All 2014 »