Joan Albeck, 2014 Honoree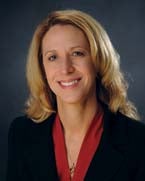 Title

CTO and senior vice president, IT infrastructure and security

Employer

Scottrade Financial Services

Location

St. Louis

How are you turning your IT department into a services organization?

We have taken a deep dive into service delivery management (Information Technology Infrastructure Library). This includes implementing rollout strategies, routine communication mechanisms and meeting regularly with key stakeholders to build relationships, understand issues, and then put processes and procedures in place to mitigate those issues.

A career highlight:

Being named Scottrade's first CTO, in 2008.

How are you building an IT department for the future?

As our company environment continues to evolve, we have a strategic focus on developing staff members to be well versed in a broader set of technical and business skills. This requires training staffers to view their roles within the organization differently.
View All 2014 »