Jon Walton, 2013 Honoree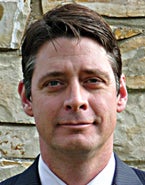 Title

CIO

Employer

County of San Mateo, Calif. (former CIO for the city and county of San Francisco)

Location

San Mateo, Calif.

New titles in your IT organization:

Chief innovation officer.

Skills you'll hire for this year:

Virtualization, mobile application development and security.

A recent great deal from a vendor:

An enterprise licensing agreement with VMware to streamline the procurement process and cut per-unit costs.

Your relationship with a key business leader:

Joint vision development of libraries and new community digital learning centers with chief librarian.

Quick ROI project:

Leasing dark fiber to partners for middle-mile transport.
View All 2013 »