Ted Maulucci, 2008 Honoree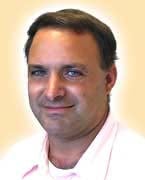 Title

CIO

Employer

Tridel Corp.

Location

Toronto

The person in whom you confide when weighing professional decisions:

"My wife."

Passion outside work:

Building things

Favorite sport:

Rugby

Most valuable career advice received:

"Never show anger or emotion in a discussion. People will focus on that and not listen to what you are saying."
View All 2008 »