Kim S Stevenson, 2013 Honoree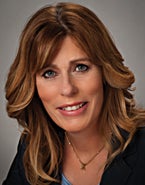 Title

Vice president and CIO

Employer

Intel Corp.

Location

Santa Clara, Calif.

Skills you'll hire for this year:

Hiring will focus primarily where the immediate need is strongest, such as big data, business analytics, privacy, security and social media. We'll also train for these skills where we can because understanding the company's organizational processes is a key skill we also need.

How are you turning your IT department into a services organization?

We're executing on a three-year commitment to transform Intel IT into a service-based operating model -- a means to establishing disciplined collaboration and instituting a customer-focused approach to delivering IT that fuels growth. Our transformation includes the tools, capabilities, processes and road map for implementing service management.
View All 2013 »