Imran Sayeed, 2013 Honoree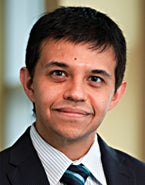 Title

Senior vice president and chief technology officer

Employer

NTT Data Inc.

Location

Boston,

A recent example of your leadership style:

We were about to lose a client when I stepped up, assured the CEO that I would take personal responsibility for turning around the account and then motivated the account team to completely transform the account within six months, resulting in a seven-year renewal.

How are you turning your IT department into a services organization?

We're creating a set of cloud-based shared services that different divisions and departments can subscribe to. Equally important, we're making sure we change people's attitude to be more service-oriented and responsive.
View All 2013 »