Jason Rieger, 2013 Honoree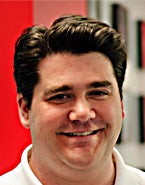 Title

Chief technology officer

Employer

FireHost

Location

Richardson, Texas

A recent example of your leadership style:

I conduct weekly one-on-one meetings with my direct reports, and as a rule I give them the first 15 minutes to discuss anything that's on their mind. I simply listen and relate. I have absolutely no agenda during that time. I use the last 15 minutes to give mostly constructive feedback that reinforces and always allows us to end on a great note.

Quick ROI project:

Transition from full-height blade servers to half-height blade servers. This change provides better compartmentalization, better performance at the server level and greater revenue.

A recent innovative staff idea:

Compartmentalization, deploying smaller computing and storage equipment and scaling out to achieve higher performance and lower risk.
View All 2013 »