Marco S. Orellana, 2013 Honoree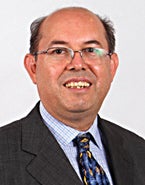 Title

CIO, chief security officer

Employer

CODELCO

Location

Santiago, Chile

Skills you'll hire for this year:

Skills related to safety, automation and robotics.

A task you've delegated this year:

For the sixth consecutive year, we held a Mining and Technology Summit in the north of Chile. I delegated the entire organization of the event to a member of my team, offering my support if it was needed. Everything worked to perfection and we had more than 1,000 attendees from 24 countries.

How are you turning your IT department into a services organization?

As things stand today, I consider us a services organization. Our culture and identity revolve around this concept. My task is to reinforce it year after year and to improve our efficiency, as we are fully aware that we are here to serve our internal clients.
View All 2013 »