Robert G. Krestakos, 2013 Honoree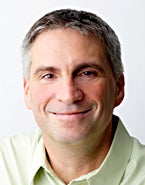 Title

CIO

Employer

Steelcase Inc.

Location

Grand Rapids, Mich.

A recent example of your leadership style:

I have recently expanded my responsibilities in operations and have plant managers of two facilities reporting to me. In this new capacity, I've spent a significant amount of time in both of those facilities looking to get hands-on understanding of exactly how these parts of the organization work. It would be my style to listen, observe and learn before jumping to changes.

Boldest IT prediction:

IT will shrink. What is today within the corporate IT organization will move into the business units. More and more technology literacy and expertise will be found in the business units, and IT will be called upon to be tech experts. Instead, IT will focus on the rules of integration and innovation.
View All 2013 »