Stan M. Hoptroff, 2013 Honoree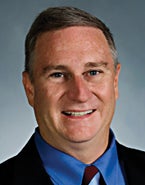 Title

Infrastructure services director

Employer

Southern Company Services

Location

Atlanta,

A task you've delegated this year:

Each year, IT compares the cost of major products managed internally with those of market alternatives. While we understand how our internal costs trend, we have no idea how the market will fare. My organization is developing a market trend line to give us a comparison forecast.

Boldest IT prediction:

I don't think the hype of public cloud computing will live up to the consultants' claims and the lack of sustainable profit margins will create a new reality. Highly virtualized computing environments will provide many of the same benefits of private and public cloud offerings.
View All 2013 »