Emad Georgy, 2013 Honoree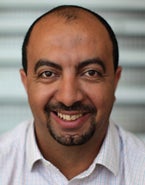 Title

Chief technology officer, North America

Employer

Experian Marketing Services

Location

Costa Mesa, Calif.

New titles in your IT organization:

Head of architecture, chief architect and data scientist.

A recent innovative staff idea:

The application of machine learning to understand consumer behavior in the digital marketing space as well as providing data linkage and single-customer-view-type services in real time to our clients.

Boldest IT prediction:

Consumers will return to fundamentals. With so much focus on real time and social media messages, the noise will drive people back to core fundamentals of marketing messages and clearly understanding them. Tools, products and services that provide that focus with clarity and with predictive analytics built in will win out.

How have you surprised your CEO in recent months?

Our ability to develop Java and Hadoop skills, adopt an agile approach and deliver a bleeding-edge product to the market all in six months.
View All 2013 »