Chad A. Eckes, 2013 Honoree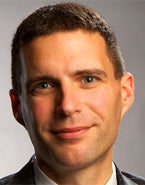 Title

CIO

Employer

Cancer Treatment Centers of America

Location

Schaumburg, Ill.

New titles in your IT organization:

Chief medical information officer, associate CIO and vice president, IT operations and security.

Skills you'll hire for this year:

Architecture, business intelligence, business analysis, program management and R&D.

Your relationship with a key business leader:

The chief medical officer/senior vice president of clinical affairs and I have always been attached at the hip. The result is IT solutions that benefit patient safety and care.

A career highlight:

I spent significant time outside of IT working in finance, HR, strategic planning and marketing.

Quick ROI project:

We completed a business intelligence dashboard for our pharmacy area. In the user acceptance testing, we were able to identify lost revenue in excess of the cost of the project. Our ROI was achieved before the project went live.
View All 2013 »