Paul J. Capizzi, 2013 Honoree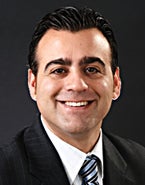 Title

Vice president of technical services

Employer

Fox Television Stations Inc. (former vice president of technology, SBLI USA)

Location

New York,

Characteristic most important in an IT hire:

Work ethic is key.

A recent example of your leadership style:

Leading a team requires you to have strong collaboration skills. This is critical when building trust with your new team out of the gate. Listening to your team and follow-through are essential to establishing yourself.

A career highlight:

My move from insurance to broadcast. I am extremely excited to learn a new industry after 10 years.
View All 2013 »