Brandon W. Brown, 2013 Honoree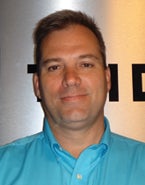 Title

CIO

Employer

Trident Marketing

Location

Southern Pines, N.C.

New titles in your IT organization:

IT strategist, director of operations, analytics engineer

How are you turning your IT department into a services organization?

By offering our existing data, through analytics, to all departments not just marketing, in real time so our director-level executive staff can make quicker business decisions.

Your relationship with a key business leader:

Within the past several years, I've aligned IT decision-making with the CFO in a more direct manner. Understanding cash flow puts IT on the same footing as the financial leaders and garners respect from them.

Coolest current project:

The integration of the analytics model into the Cisco telephony device to route calls in real time to the appropriate agent. This would be possible only by our use of the Netezza data appliance and the Fuzzy Logix libraries to sift through all of our historical data and make decisions instantly.
View All 2013 »