Horace Blackman, 2013 Honoree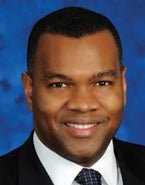 Title

Facility CIO and director

Employer

U.S. Department of Veterans Affairs

Location

Washington, D.C.

New titles in your IT organization:

Our most notable change in leadership was the addition of a performance engineer who specializes in organizational sciences and who has been instrumental in pushing us forward in our goals of IT improving productivity, performance, prudence and persistence among our customers' offices.

How are you turning your IT department into a services organization?

We are becoming a notable service organization in that we test our emergent capabilities against high-value strategic service goals and we apply rigorous and inspiring means of developing performance leadership in our internal teams.
View All 2013 »